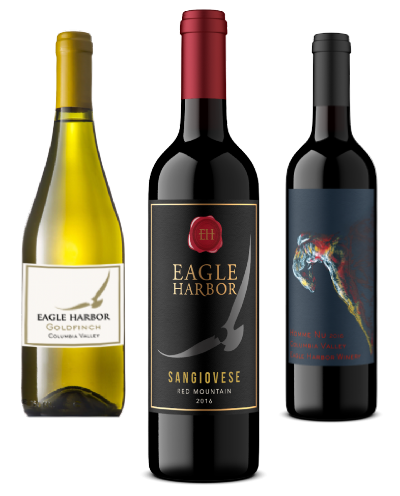 Time passes a little differently here.
Maybe that's why we're comfortable taking the longer path with our wine. It's why we sort our grapes by hand and barrel age each wine before bottling, and why we keep our production small, so we can fully focus on the details. If you live here you already know (and if you're visiting we can't wait to show you) how a change of pace can make all the difference.
Winery & Tasting room Info
Lovers Worldwide
You don't have to be local to love Eagle Harbor; our wine club ships to members far and wide. Whether you're an islander in person or in spirit, you belong with us.
Learn More
Shop Now
We ship to most states!

Super Tuscan Style Blend
Super Tuscan style blend of Sangiovese, Cabernet Sauvignon